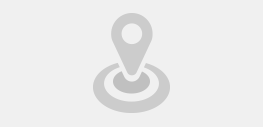 Far West Fibers Inc
12820 NE Marx St
Portland, Oregon
97230
Phone: (503) 255-2299
Fax: (503) 646-2975
Description
Consistently sell high quality paper products and other recyclables that exemplify our pride of workmanship and provide services that meet or exceed our customers' expectations.

Steven Peery is the Operations Manager of Far West Fiber's NE Portland location. Steven started his career at Far West Fibers in 2009, prior to this assignment he was the Operations Supervisor of the NE Portland Plant. With over 20 years of supervisory experience in production and maintenance, Steve has trained in 5's Lean Manufacturing Philosophies and Practice's, Preventative Maintenance programs, Oregon/Federal OSHA safety codes and has been a member of safety committee's for the last 15 years.

Far West Fibers has been local to the Portland metropolitan area for over 30 years now. Visit one of our many locations to recycle and to keep Portland beautiful.

Treat one another, our business partners and our customers as we would have them treat us, and show respect and trust toward each other in the operation and management of our business.

Young Audiences of Oregon & SW Washington has steadily grown in scope and programming since we were founded in 1958. We've evolved from presenting only a few classical music performances to currently providing a roster of over 200 skilled residency and performing artists with programs in multiple artistic disciplines and cultures. We connect these artists with classroom teachers and together they use the arts to make learning come alive for their students.
Fact sheet
Number of employees
50-69