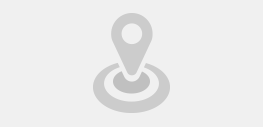 Atlantic Shipping Company, Inc.
56 Water St
Fall River, Massachusetts
02721
Description
Atlantic Shipping Company, Inc. was founded on February 17, 1995 by a group of Capeverdean immigrants living in the United States together with other fellow citizens residing in Cape Verde to respond to an ever-increasing need for a regular and reliable maritime link between the United States and Cape Verde. Atlantic Shipping Company began her operations in the city of Boston, Massachusetts, in April 1995. On May 31st of the same year she made her first voyage to Cape Verde and hasn't stopped ever since. Four years after her foundation, Atlantic Shipping Company, Inc. changed her operation to a more suitable location, which could respond to her operational needs and could enable her to compete in an increasingly demanding market. Thus, in June 1999 the company began operating from the state pier in the city of Fall River, Massachusetts. On her first voyage from this new location, Atlantic Shipping added another regular route - the port of Ponta Delgada, in Sao Miguel, Azores -...