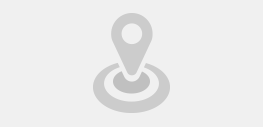 American Augers, Inc.
135 State Route 42
West Salem, Ohio
44287
Phone: (419) 869-7107
Fax: (419) 869-7425
Description
Since 1970, customers worldwide have come to know American Augers as a dedicated manufacturer of rugged and unsurpassed underground technology equipment. The product line includes state-of-the-art horizontal directional drills, earth boring machines, mud pump and cleaning systems, oil and gas drill rigs as well as industry-leading tooling or accessories.

Prior to his appointment, Verwilligen was American Augers' Territory Manager for Europe, and then named International Sales Manager in September of 2012. As the American Augers Director of Sales, he will be working with both domestic and international markets; a role he is familiar with from his previous experience in the underground construction industry.

American Augers is pleased to provide our technical product publications and other company information available for public download. If you experience any difficulties please contact the webmaster: webmaster@americanaugers.com .

American Augers offers direct worldwide sales for all of our product offerings. Please contact your U.S./Canada or International Regional Representative , or submit your product interest online, and an American Augers sales representative will contact you back. Thank you for your interest in American Augers products!

West Salem, OH – August 30, 2013– American Augers, the leading manufacturer of auger boring machines, horizontal directional drills, mud pumps & cleaning systems and oil & gas vertical rigs, announced the appointment of Rob Verwilligen to Director of Sales.